Announcements for 10/4/18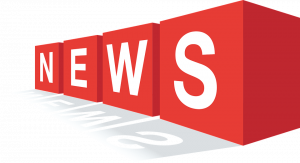 Today is Thursday, October 4, 2018  a  B day!
·         Hispanic Heritage-
Spotlight on Hispanic Countries: This week's feature country is our neighbor to the south, Mexico.  The capital of Mexico is Mexico City. Over 112 million people live in the country of Mexico.
SPORTS
·         Cross Country
The cross country Pirates did an awesome job against Freedom for the second time! Our top runners for JV girls were Tanor Moore who came in 1st place and Philomena Z. who came in 6th place. For varsity girls, Leslie soon came in 3rd place and Lizbeth B. in 8th place. For JV boys, Antonio G. came in 1st place, Bryce Lascola in 2nd place and Rafael M. in 3rd place. For Varsity boys, Julio J. in 2nd place, Jeffery H. in 4th place, and Timothy R. in 6th place. Congratulations to all runners! No practice today!
CLUBS
·         Pirate Palooza-
Calling all musicians, artists, singers, dancers, actors and thespians… It's time to show off your talent! Our Pirate Palooza talent show is quickly approaching on November 13th! If you are interested in showcasing your talent, please sign up between now and Friday, October 12th, on the sign-up sheets that are posted at every entrance door. Once you are signed up, you will receive a set of Palooza guidelines. Acts can be up to 3 minutes long, there is a limit of 10 Stevenson students per act, and all acts MUST be school appropriate. Auditions will be held on October 17th after school. If you have any questions, please see Ms. Waller in the encore wing. Have you got what it takes?! BRING IT to the Pirate Palooza!
·         NHJS-  (10/4/18)
All NJHS members will be meeting today after school from 2:40-3:15. Please meet in Room 201.
·         Choir-
Reminder for 6th grade choir students- Sectional rehearsals are today and every Thursday at 11:25 in room 141. Please be prompt and bring your music.
·         Cheer-
To all 7th and 8th grade girl who like to dance, dance season is officially here. We will be having our first informational meeting on Thursday, October 11th in room 110. Our first day of tryouts will be on Monday,  October 15th in the multi-purpose room. Don't forget, see you there! – Nya and Julie.