10/11/18 Announcements
Today is Thursday, October 11, 2018  a  B day!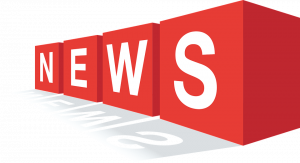 ·         Hispanic Heritage-
Spotlight is on Cesar Chavez: Cesar Chavez was an important labor leader, farm worker, and civil rights activist.  He knew that with hard work and determination a group of people could achieve anything. Here is a quote from him:
"I am convinced that the truest act of courage… is to sacrifice ourselves for others in a totally non-violent struggle for justice."
CLUBS
·         Destination Imagination –
It's time for a new season of Destination Imagination! Do you like STEM? Do you like to build airplanes? How about structures you can crush with weights? Is science and medical mysteries you thing?  If so, join Destination Imagination tomorrow (Thursday) in room 103 at 3:30.
·         Cheer-
To all 7th and 8th grade girl who like to dance, dance season is officially here. We will be having our first informational meeting on Thursday, October 11th in room 110. Our first day of tryouts will be on Monday, October 15th in the multi-purpose room. Don't forget, see you there! – Nya and Julie.
·         Pirate Palooza-
Musicians, artists, singers, dancers, and actors talent show is quickly approaching on November 13th. Make sure to get your permissions slips in by October 12th       Remember acts can be up to 3 minutes long and can have up to 10 people.
Reminder
·         Pirate Sweatshirt-
A reminder Blue Pirate Sweatshirt orders are due Friday, Oct 12. Sweatshirts are $20 and can be worn during the school day. Turn in your order form and money to Ms. Gullo in room 106
·         6th grade fieldtrip-
Attention 6th grade students! Don't miss out on this great opportunity to see a professional hockey game and learn at the same time!  Get your field trip money in to your advisors as soon as possible!