SMS Announcements for 10/2/18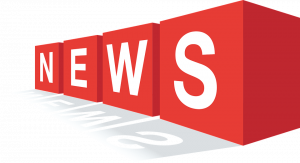 Today Tuesday, October 2, 2018  a  B day!
"Spotlight on Hispanic Americans: Hilda Solis is the United States Secretary of Labor. She is the first Latina woman to serve in the Presidential Cabinet. She was born in California to immigrant parents. She has made tremendous gains in the areas of environment, and paving the way for environmentally friendly jobs."
The Lady Pirate Varsity girls had a rematch with the Irving Tigers last.  This time the Pirates ended up on top of another close game.   The Tigers pounced to an early lead, but the Pirates righted the ship and cut the Tiger's lead to 2 by half time.  By the end of the 3rd quarter the Pirates had the lead and never let it go.  Irving continued to press and cut the lead to 1, but the Pirates held on for a 33-32 victory.  The Pirates are now 4 and 4 on the season and look to improve on their record Wednesday, at home, versus Northlake.
The Lady Pirates were led by Lysbeth F. with 10 points, 7 rebounds, and 6 steals.  Celeste L. added 6 points and 5 assist.  Shantiah W. had 7 points 7 rebounds.  Breanna B. had 4 points and 10 rebounds.  Jordan L. had 4 points and Camya C. had 2 points, 5 rebounds, and 4 steals.
Varsity girls have practice today.  Be dressed and ready by 3:00
Calling all musicians, artists, singers, dancers, actors and thespians… It's time to show off your talent! Our Pirate Palooza talent show is quickly approaching on November 13th! If you are interested in showcasing your talent, please sign up between now and Friday, October 12th, on the sign-up sheets that are posted at every entrance door. Once you are signed up, you will receive a set of Palooza guidelines. Acts can be up to 3 minutes long, there is a limit of 10 Stevenson students per act, and all acts MUST be school appropriate. Auditions will be held on October 17th after school. If you have any questions, please see Ms. Waller in the encore wing. Have you got what it takes?! BRING IT to the Pirate Palooza!
Soccer players –10/1-10/3
Attention soccer players….   We will not practice Today.  We will have our next practice on Wednesday, October 3rd after school at Bulger.  All players are expected to be there.  We do not have any games this week.
The first Open House at PMSA is today from 6:00 p.m. to 8:00 p.m.